Susan, a 200 level Public Health student in Babcock University, yesterday, attempted to take her on life. It is alleged that her suicide attempt sprung up from an argument with her boyfriend over gifts for Valentine.
Reports have it that she jumped down from a three storey building, but luckily for her, didn't die but is still unconscious as at the time of this publication.
The suicide attempt, which was filmed by a student in the same hall of residence (Havilah Gold), shows people begging her not to jump, also people screaming at the top of their lungs before Susan finally jumped down the building.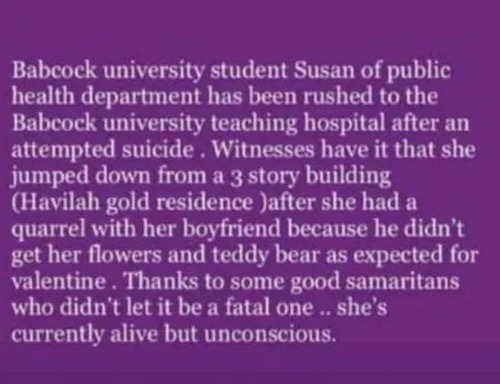 Watch Video:
TOP POSTS NOW