A suspected 'Yahoo boy' has been nabbed while trying to steal a lady's panties in Okpella, Edo state on Wednesday, December 5th.
In a viral video, the young man confessed that he was introduced to a Hausa man by a mutual friend identified as Collect. The Hausa man revealed to the suspect that the new secret to getting rich quick lies in ritual using underwear.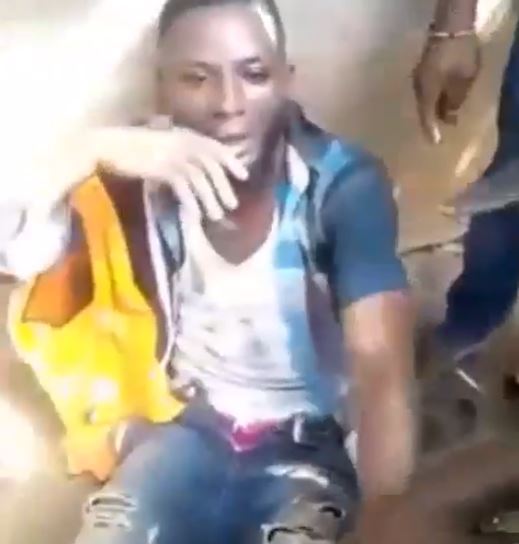 The Hausa man paid for the motorcycle that brought him to the street where he attempted to steal an underwear before he was apprehended.
Watch a clip of him confessing below,