On the 29th of October 2018, an Indonesian plane, Lion Airplane carrying over 180 passengers and crew, crashed into the Java Sea after requesting to be allowed to return to Jakarta, the capital of Indonesia. And after 13 minutes of take off, the plane vanished from the radar and plunged into the ocean.
Rescuers were immediately alerted about it and they dived into action trying to save as many as possible, but few days after this tragic incident which has left many dead, and missing, it is alleged that a baby had been found 3 days after the crash.
According to a post on a group page on Facebook, the baby was rescued after he was found floating on the sea. It was reported that, the mother of the baby had tied him into a life jacket to protect him from drowning. The baby is said to be alive though starved.
Below is the picture gotten from the page;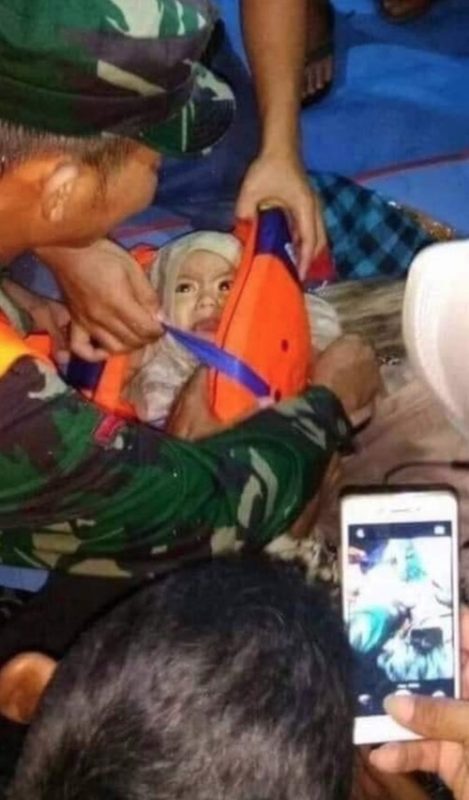 Top Post