Fans of Mary Njoku are a bit worried after the latest post she put up on Instagram, which has brought about fears concerning the harmony in her marriage. Some fans took to her post to ask questions, wanting to know if she is going through marital problems with her husband, Jason Njoku (Founder of IrokoTv).
In a post she made hours back, she said;
"Before marriage a man declares that he will lay down his life to serve you. After marriage he won't even lay down his newspaper to talk to you."
Have you read: "Absentee dads deserve both public and private insults plus correct thunder" – Mary Njoku disagrees with Angela Okorie
She is yet to respond to any comment made by her fans and this too, has heightened fears.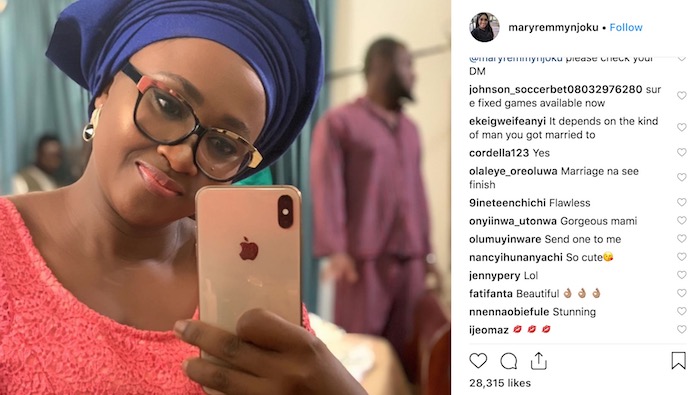 Is this a subtle way of making people know that things aren't going as she planned in her marriage?
Top 2 Most Viewed Today