Amanda Chinda, a self employed event planner and graduate of Ignatius Ajuru University of Education, has taken to Twitter to beg Nigerian guys to stop using sex enhancing drugs which improves their performance in bed.
The beautiful lady who feels cheated that guys have an option in lasting longer in bed, took to Twitter to advice guys to stop using the likes of Alomo and Burukutu. According to her, Nigerian girls actually want "natural erection".
In her own words;
"Guys please stop using Viagra, Alomo, Burukutu, Manpower etc… We ladies deserve Free and Fair Erection"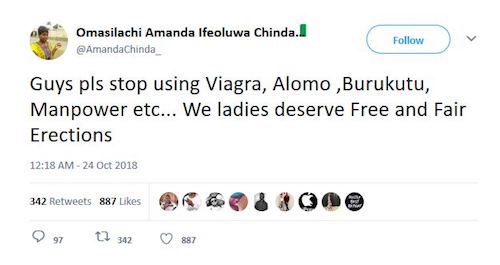 Her tweet has since gotten over 300 retweets and many likes and comments.
Here are some responses below;
Some photos of the beautiful Amanda;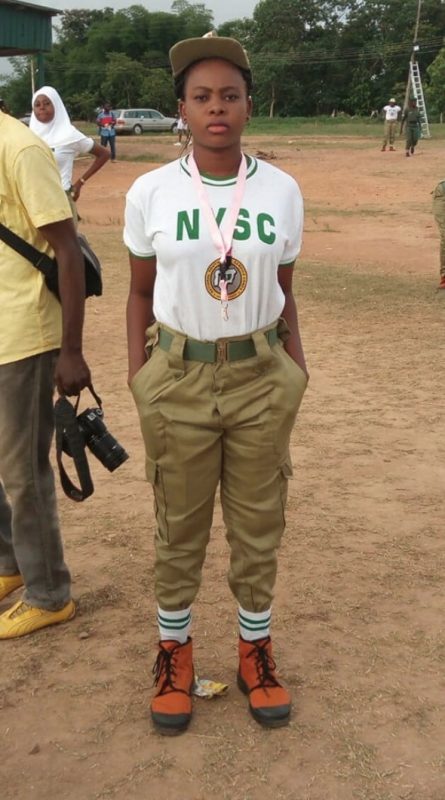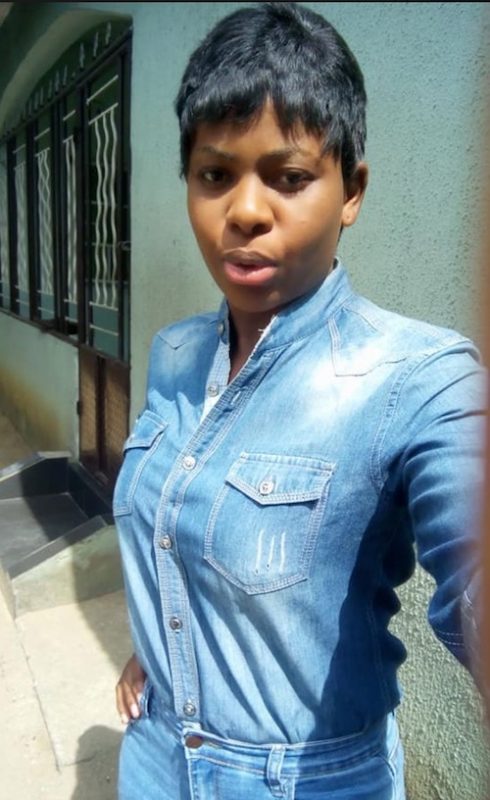 Most Viewed Today