I guess you all thought baby-showers were only for women right? Well, you thought wrong as b single US based man just did what no guy has done in the history of "Baby Showers". The man whose name is yet to be identified said, he plans to be a part of his child's life even though he has called it quit with his baby-mama. Friends and family attended his shower and it was lit. 
He took to his Social Media page and wrote;
"S/O TO MY PEOPLES YALL SHOWED OUT???????????!!!!! Didn't know how I was going pull this off with no baby mama being involved some people talked about me but I put my pride to the side and decided to throw a daddy shower and I had so much fun I was nervous at first because I was doing it alone but I'm a father first and I know what's best for my mine .
My family/friends MY WHOLE support system is so FUCKING ?? strong I want to thank each and every last one of y'all I "APPRECIATE" this so much y'all just don't know.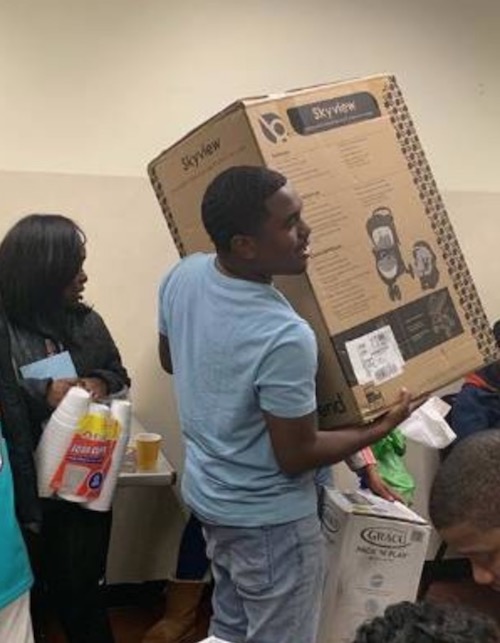 Top 3 Most Viewed Today