5. Emmanuel Adebayor of Togo: Aston Martin DBS V12
Estimated price: N
76,769,483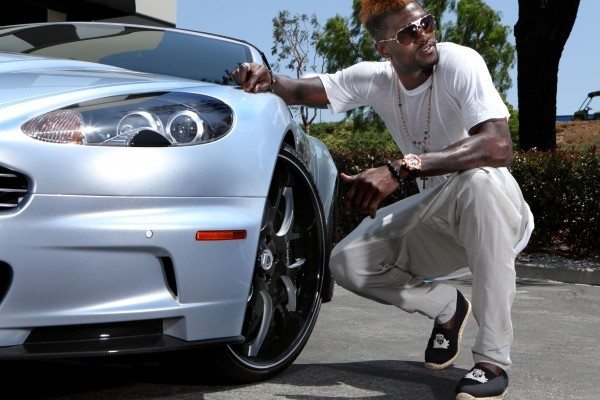 Emmanuel Adebayor owns a fleet of pricey luxury cars among them a Porsche Carrera, a Bentley, a Mercedes G-Class and a Fisker Karma. But his Aston Martin DBS (Volante) is the most expensive car in his fleet and probably the loveliest of all.
4. Didier Drogba of Ivory Coast: Mercedes SL65
Estimated price : N40,000,000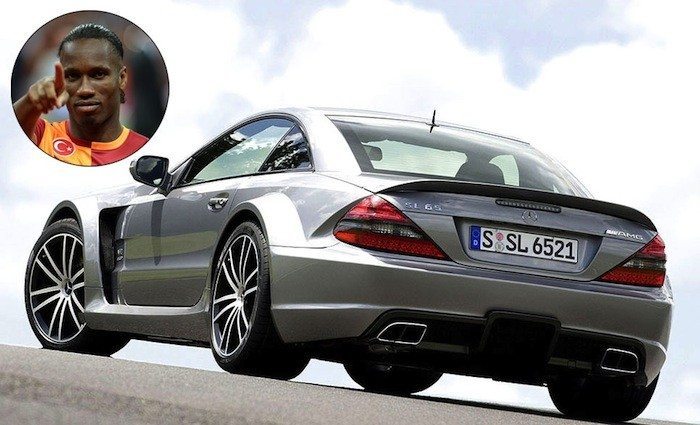 Didier Drogba is a football legend who made his name at Chelsea Football Club. He is well-known for his remarkable scoring abilities and passion for the game. Chelsea fans voted him in 2012 as the club's greatest player ever. A true hero of football, Drogba has a nice Mercedes SL65 to match his status. The car is sufficiently classy to equal the stature of a man who has inspired and entertained millions of fans around the world.
3. Obafemi Martins of Nigeria: Mercedes-Benz SLR McLaren (Convertible)
Estimated price : N45,000,000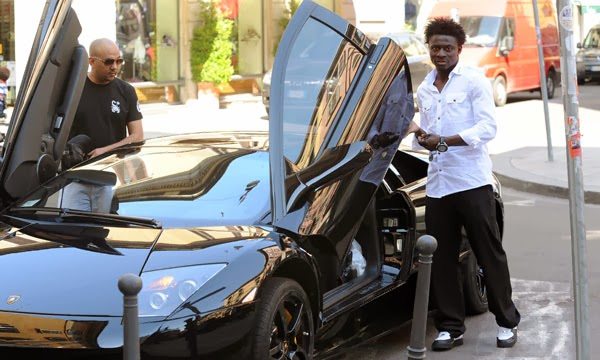 Obafemi Martins plays for Seattle Sounders as well as his national team back in Nigeria. He owns a classy convertible Mercedes McLaren that is estimated to cost no less than £335,000. He loves the car so much, no wonder he was spotted showing it off some time back.