He was noticed by big event organisers and they started featuring him in their shows , that was how he managed to climb to the top of his career.
READ: A quick look at Odunlade Adekola life: How he started, family, movies & you won't believe how much he's worth (Photos)
This is what he revealed about himself in an interview with "Tribuneonlineng.com"
The journey so far
I am Otolorin Kehinde Peter, the funny and hilarious guy popularly known as Kenny Black. My journey started in August 9, 2008, that was when I got on stage for the first time. Somebody had told me that, "Kehinde, why can't you start doing stand up comedy?". At that time, I had no answers but I started to watch people do it. Later, I was invited to do a rally called 'Miss Ejigbo' in Lagos and after the rally they called me again that they were having a comedy concert and they want me to perform.
I had never been on stage performing as a comedian but I had been on stage acting and singing, so I said no problem because everything starts one day.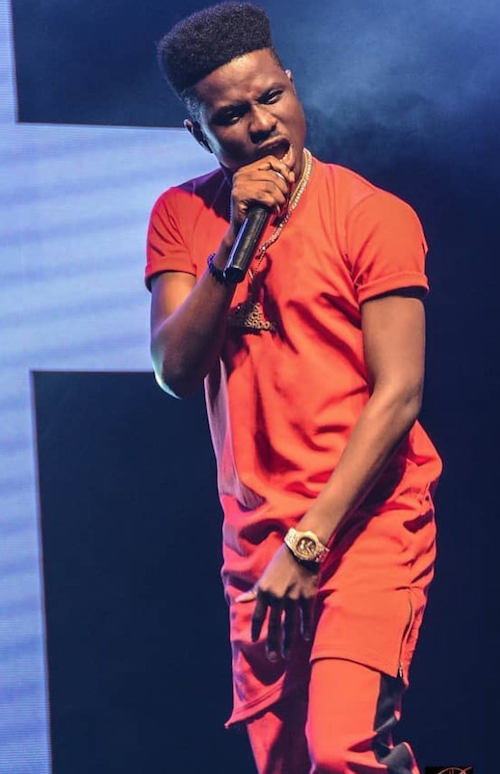 That day, I went on stage without a stage name but the organisers insisted on one for me so I told them that I didn't want a name that would be far from my real name, a name that people could easily interpret. So, I looked at my facial appearance and saw how dark my skin was so I decided to choose Kenny, the short form of Kehinde and my complexion, black. That was how Kenny black became my stage name. The first wedding I was invited to as a comedian was in 2009 and I was paid N800. To me, at that time, it was a lot of money because I had not been paid that kind of money.
He has won several awards and earned several nominations as well, Naija FM honoured him with awards for his excellent acting. His comedy is often referred to as sincere, dynamic, and very entertaining. For some time he worked for "SMA FM" – a radio station connected with the college. Kenny was a presenter in a musical-comedy talk show. In 2015 and 2016, he was named the comedian of the year, the award was presented to him in Egypt at Middle East Africa Music Awards (MEAMA) for his incredible performances.
He has performed on several big show in Nigeria and out the country, he has also performed in England and Dubai, where he gathered a number of foreign fans . Only a few people from the Nigerian comedy scene can boast of such success. Kenny is currently rated among the top and most successful comedy merchants in the country today .