There are so many beautiful cities in Nigeria and places, this is a country which owns about 36 states that includes the Federal capital territory known as Abuja, and there are so many beautiful places in Nigeria. This is why many people come over to spend holidays with their loved ones, to have a sweet time during the holidays. Naija is a home to many people with diverse culture and different ethnic groups, this means that there are a lot of languages, that are being spoken in the country in Nigeria. There are three main ethnic groups in Nigeria, and they are known as the Igbo which is of the Eastern part of Nigeria, the Yoruba which is of the Western part of Nigeria, and lastly, the Hausas which are of the Northern part of Nigeria.
TOP 10 MOST BEAUTIFUL CITIES IN NIGERIA
1. ABUJA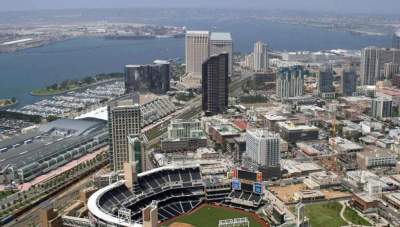 This city of Abuja is one of the most beautiful cities in Nigeria as a while. It, however, has to be very beautiful as it houses the home of decision making which is the House of Representatives and the Aso Rock. This city is said to be very organized and very clean in that sense. There are a lot of malls located in Abuja, and it is also a very expensive place to live in.
2. LAGOS
Lagos city is known to be the largest city in Nigeria and even in Africa as a whole. It is embedded in Lagos state, whose capital is known as Ikeja. The Lagos city is usually called 'small London' by various people who have visited it from time to time. Being a city, which has the most populous state in Nigeria, as everyone wants to be in Lagos or stay in Lagos. Lagos was also the capital city of Nigeria before it was changed to Abuja. There are diverse cultural groups in Lagos, and no one can say that it is for the Yoruba's, the Igbos or the Hausas in general, as it comprises of all these ethnic groups in large quantities. Lagos also has a very marked division between the Urban areas and the Rural areas and this is why it is very unique and very different from other cities. In Lagos state, you will hear residents say things like; they like on the mainland, while some people announce that they live on the Island. The Island and Mainland are different places in Lagos to signify where the average class lives and where the higher class live.