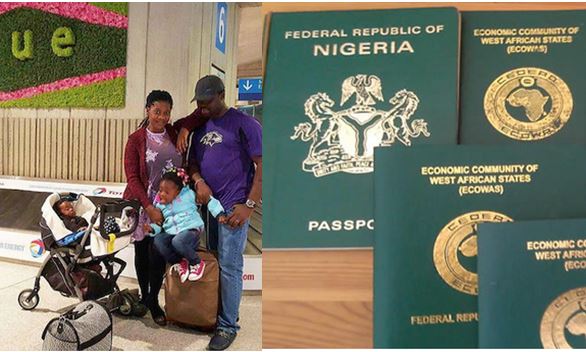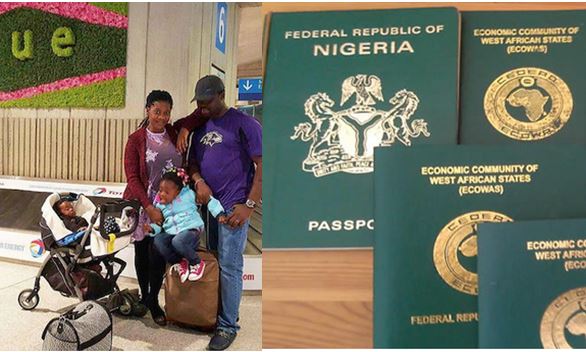 Travelling is increasingly becoming  a matter that involves serious planning. With the economy and different things influencing how long money stays in one's pocket, you wouldn't want to go on a vacation and not get more value for less stress right? Avoiding issues at the airport is a very important part of a splendid holiday. We decided to compile a list of countries you can visit with just your Nigerian Passport and still have a good time.It is highly recommended that you go through this list of countries before you plan your holiday trip.
Fellow Nigerians, do you believe that there are 45 countries in the world you could be in right now without visa or get visa on arrival? When President Goodluck Jonathan launched the new 64 page e-passports,  presidential spokesperson, Reuben Abati had said:"The new 64-page e-passport helps frequent travellers, its gender friendly, forestalls identity theft, cheaper for the aged and low-income earners, conforms with international best practices."
Visa is still a limiting factor for travelling to Western world "Cost of new e-passport for below 18yrs and 60 years and above is N8,750; change of name as a result of marriage or divorce is also N8,750.
1 Barbados
For an enjoyable trip to Barbados, you don't need a visa but you should provide the officials with an e-passport, a proof of sufficient funds in your account as well as a return ticket. However, you can stay for no more than 6 months.
2 Benin
You can stay in the republic of Benin for 3 months before you're required to produce a visa. So if you don't mind spending a few months in this country then you can pack your bags and off you go.
3 Burkina Faso
Burkina Faso is another place you can visit without a visa. However, you can stay here for as long as you'd like.
4 Cameroon
Cameroon is another visa free country. You can stay in the country for as long as 90 days after which you'll be expected to have applied for a visa.
5 Cape Verde
You don't need a visa to stay in Cape Verde as long as you can prove to the official that you won't be staying beyond you r alloted time. This is done by presenting a return ticket indicating your exit date.
6 Chad
You can stay in Chad for as long as 3 months without a visa. You will need to provide a return ticket to indicating that you won't be staying permanently.
7 Cote D'Ivoire
If you'd like to learn a little French just by travelling to a French speaking country for a few months without a visa then Cote D'Ivoire it is.