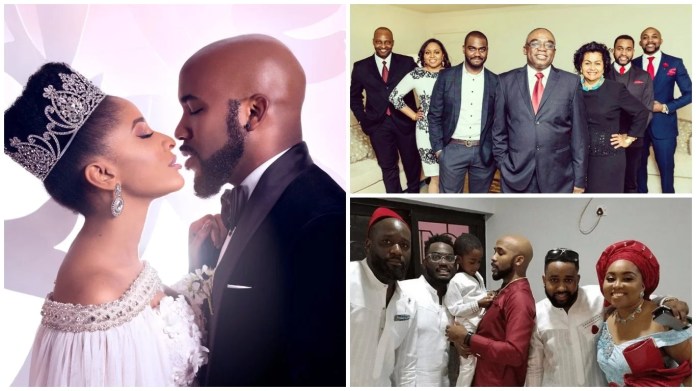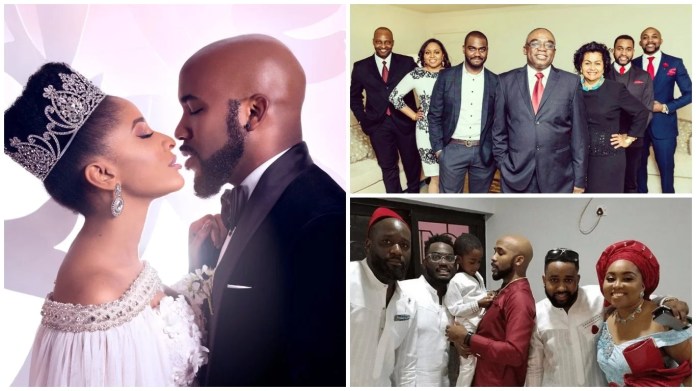 Banky W is a prominent Nigerian musician and actor. He is known and loved by many people in Nigeria and abroad. We have recently taken a look at the Banky W biography, so it is now time to pay a little bit more attention to the people closest to him. Let's talk about Banky W's family and learn about the people who have shaped him into the man he is today.
Banky W parents
Banky W was born as Oluwabankole Wellington on March 27, 1981 in the United States. Banky W father is George Bankole Wellington, his mother is known to all as Momma W or Mrs. Wellington. Little information is available about either of them, so we cannot really give you too much information on both of them.
All we know is that Banky W's mother is from Calabar, Cross River State, while his father is from Badagry, Lagos State. They got married sometime in 1978. For the first few years of Banky W's life, they all lived in the US, but they moved back to Nigeria, when he turned five years old.
Banky W is a rather private man, given that he does not often share much of his private life. However, from the photos he chooses to post on his Instagram (@bankywellington), you can tell how much he loves his mum and dad. Banky W never forgets to congratulate them on their birthdays or on Mother's/Father's day, and he always showers them with compliments.
Banky W siblings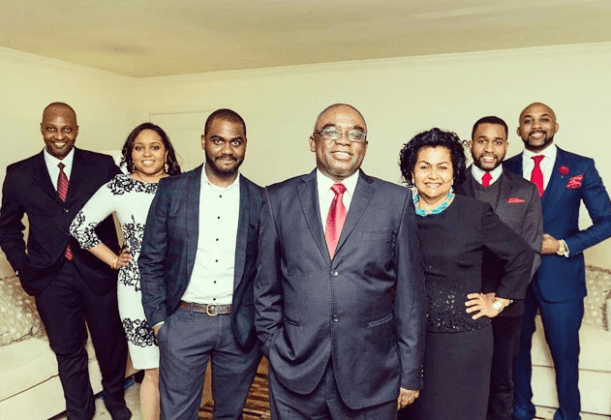 In case you did not know, Banky W actually has four siblings! He has three brothers and a sister. They all seem to make their parents very proud, and they bring honour to the Wellington family's name. All of them currently reside in the United States.
Banky W's sister DeeDee George is the co-founder of The Urban Marketplace (TUM) Showcases & Events. You can find her on Instagram (@msddg) or check out her event company's portfolio at www.tumshowcase.weebly.com.
Funmi Wellington is currently employed at KPMG, where he works as an Advisory Associate, but he also hosts events and works as a DJ. His Instagram page is @funmiwellington.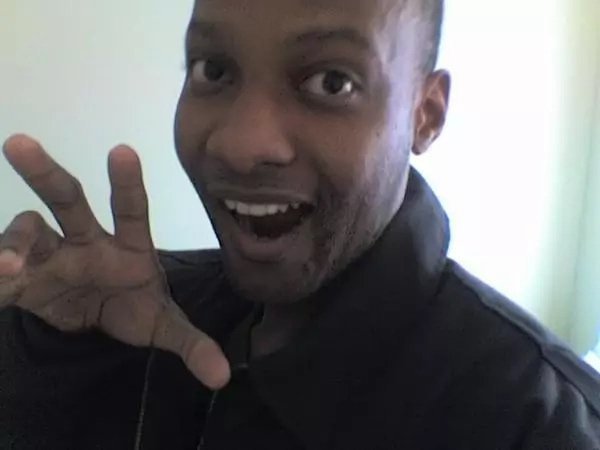 Kema Wellington works as a Trader/Investor at Kema Investments. His Instagram account is private, but you can find it @kinyiose.
The youngest brother Temi Wellington has recently graduated from an American university and currently works as an Account Manager at the company called Atradius. He also dabbles in music under the nickname DJ_Aux_Cord (not to confuse with another DJ with a similar name). You can find him on Instagram @ dj_aux_cord.
The Wellington family looks very tight, and you can often see the siblings together in the photos. Even though they live quite far apart, they still manage to get together sometimes. One of such occasions was Banky W wedding that we will talk about below.
Banky W wife
Probably one of the most important people in Banky W's life is his beautiful wife. Her name is Adesua Etomi, and she is an award-winning Nigerian actress.
Adesua was born as Tolulope Adesuwa Etomi on February 22, 1987 in Owerri, Imo State. Her mother is of Yoruba descent and is an engineer by profession. Her father is of Esan descent and is a soldier. Adesua has two older siblings, brother Tosin and sister Temitayo. Their parents sure love alliteration!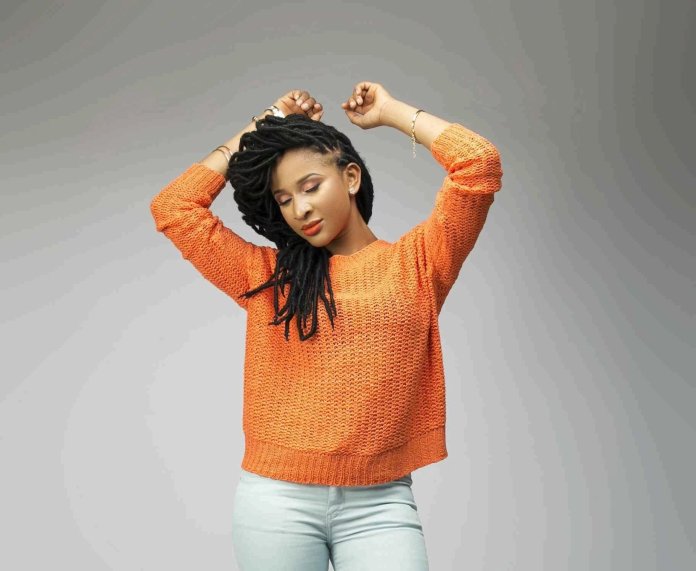 She went to Corona School in Lagos' Victoria Island, where she took the first steps towards her dream of becoming an actress. At the age of seven, Adesua was already a member of the drama club. She later attended Queen's College before relocating to the United Kingdom when she was 13.
In 2004, she received a diploma from the City College Coventry in Physical Theatre, Musical Theatre and Performing Arts. In 2006, she graduated from the University of Wolverhampton with first-class honours and received a degree in Drama and Performance.
Adesua's acting career properly started in 2014, when she starred in Knocking on Heaven's Door. Since then, she has starred in over a dozen movies and TV shows, some of which have earned her prestigious awards and nominations.
She met Banky W even before her career took off back in 2012. According to the musician, both of them did not give each other too much thought. However, in 2015, Banky W was suddenly struck by a cupid's arrow, because he understood that Adesua was the woman of his dreams.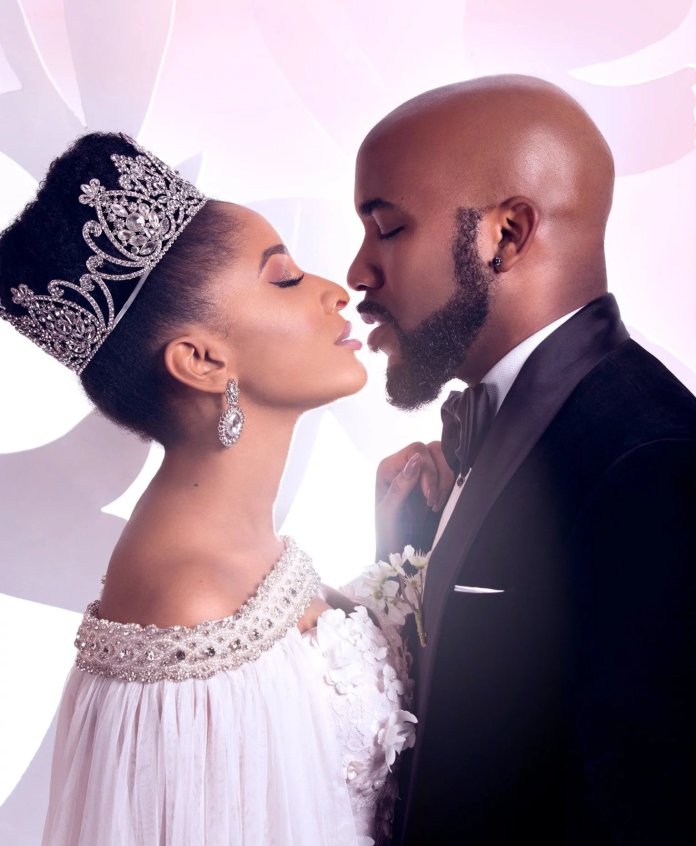 At that time, they were both starred in the movie called The Wedding Party, which was probably the time when the romance between them blossomed. Banky W recalled in one of his interviews that they did not really have to act in the movie (where they played the bride and the groom). The love between them was real.
Nevertheless, it was not until February 2017 that the two got engaged. In November last year, they had their traditional wedding and court wedding in Lagos, Nigeria (November 19-20), and their white wedding a few days later in Cape Town, South Africa (November 25).
You can find Adesua on all social media @adesuaetomi. The actress often shares some beautiful snippets of her life, including the gorgeous pictures from her and Banky's wedding.
If you are interested to know more about Banky W's life, we recommend you to follow him on Instagram (once again, it is @bankywellington), Twitter (@BankyW) and Facebook (@bankywonline). He has quite a social media presence, and you might be able to take a peek at his private life, when he posts something personal.
That said, neither of them put their private lives on display. Banky W stated that he did not want to be asked any personal questions during interviews and said that he chose not to share any of his private details with others. So if you do follow him on social media, we encourage you not to pester him or his family.
That is it for our overview of Banky W family. The man is truly blessed to have so many wonderful people in his life. Hopefully, his family will grow soon, too ? We wish him and his loved ones all the best, and may they all continue to be as awesome as they are now!