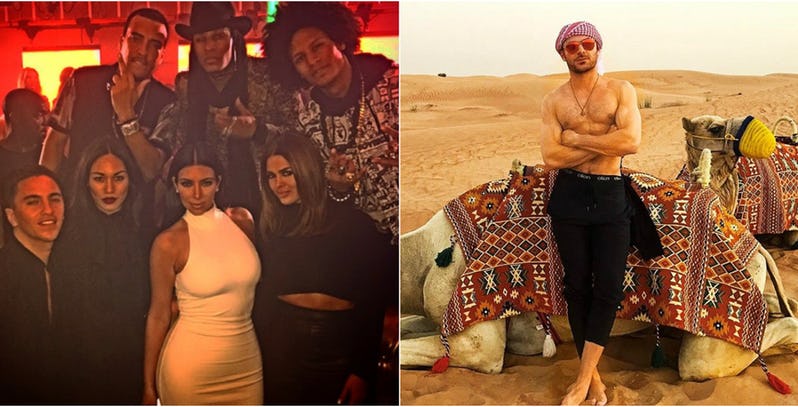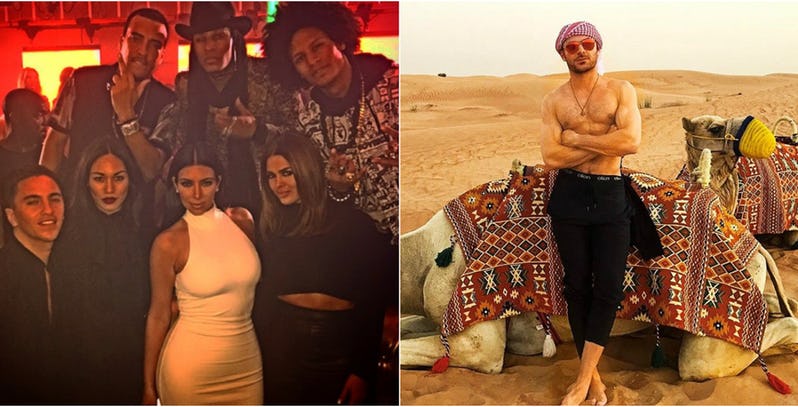 Celebrities in Dubai: Dubai is a city in the United Arab Emirates that has beautiful deserts, stunning beaches, and the most beautiful skylines, but it's also a place that's frequented by celebrities who like to share their adventures on social media; from sightseeing some of the most remarkable buildings and architectural feats like the Burj Khalifa, the world's tallest skyscraper, to day trips to the desert, which include dune rides and a camel experience.
But this is also a city that is visited for its nightlife, and when musicians are not performing there, they are enjoying everything that the party scene has to offer. From Justin Bieber, who has been spotted swimming with drinks in hand at the Zero Gravity Beach Club, to Kendall Jenner, Gigi Hadid, and Selena Gomez, who visited the city for an epic New Year's Eve celebration.
These are just a few of the big names that have chosen Dubai as their destination of choice, but some of them really try too hard when it comes to taking the perfect selfie to share on social media so that fans are jealous, or creating a snap that screams, "you should be here, and you're missing out." Below are 25 celebs who have either let their hair down or used the city as a chance to unwind and sightsee.
15

Tyga Celebrated His Birthday Surrounded By Beautiful Women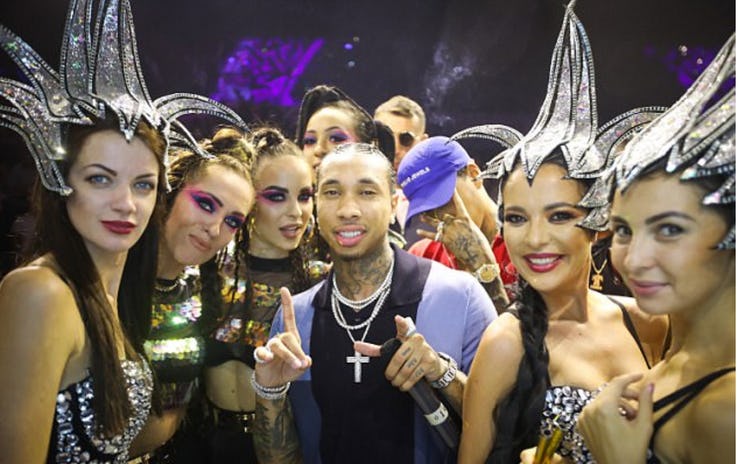 Tyga is a guy who enjoys a good party, and when he celebrated his 28th birthday in November 2017, he decided to do it in style, and also, in Dubai. The rapper jetted out to the city to perform at one of the popular nightclubs, BASE, and after he finished performing his set, according to Daily Mail, he spent time in the VIP area of the club, surrounded by around 40 beautiful women. And if the women weren't enough to keep his night interesting, there were reportedly also 20 bottles of Aces and Spades champagne on hand.
Then in 2018, Tyga was scheduled to return to Dubai to perform at BASE again, as well as a recently opened hot spot frequented by celebrities called 1OAK, What's On reports. And although he looked to be having a great time in Dubai, we all know that Tyga's lifestyle means that he is no stranger to club performances and after parties, and his nights on the town have been well-recorded. And sometimes, he's not even allowed to hit a club without a rumor about it starting. According to Hollywood Life's article titled, "Tyga Spotted Clubbing For The First Time Since Birth Of Kylie's Baby: Is He Partying Away His Sorrows?" he was upset after his ex-girlfriend, Kylie Jenner gave birth to her daughter with Travis Scott, Tyga was seen at Catch nightclub in West Hollywood, California.
14

Kendall Jenner Couldn't Get Enough Selfies In Dubai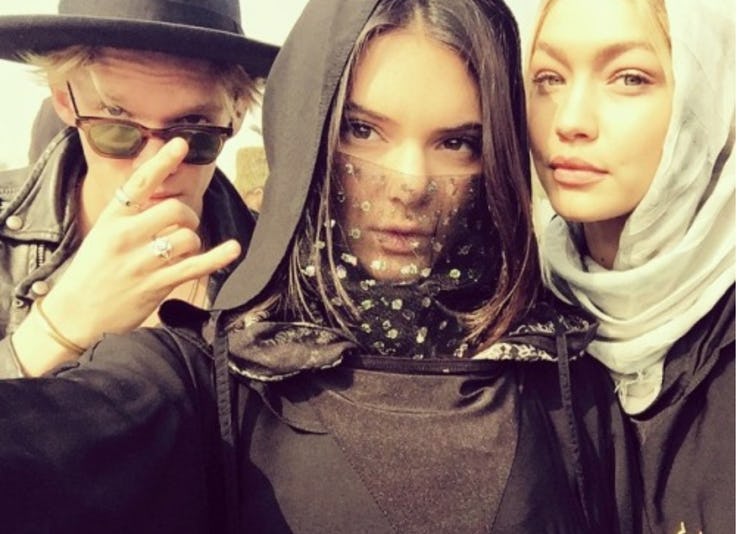 Kendall Jenner is young and beautiful, and she's also a celebrity whose every move gets reported on by the media. This includes the way she chooses to spend her downtime and she has been known to enjoy a good party or two (E! News even reported on the rumors that Kendall and her sister, Kylie Jenner, had been partying at a club when they were underage).
In 2015, Jenner enjoyed a holiday in Dubai, which included a New Year's Eve party, which according to X17, was hosted by Dubai's Department of Tourism & Commerce Marketing. Jenner was joined by some of her celebrity friends, including Gigi Hadid, Cody Simpson, and Selena Gomez. They also enjoyed a night of fireworks at the Burj Khalifa Hotel, which Jenner shared an image of on Instagram.
But her partying is not what finds her on this list, what is, is the endless stream of selfies and posed photos with her friends that were shared on social media, making it look as though Jenner was really trying to make others wish they were there. But she has 90.7 million followers on Instagram, and these people wouldn't be following her if she wasn't doing something right with her feed.