Nigeria Police recruitment 2018: Recently, the police of Nigeria has released the newest requirements along with the ways to apply, for 2018 Nigerian police recruitment exercise. Currently, they accept applications from all over the country. Every Nigerian citizen who meets the requirements can apply for the Nigeria police force service. Check the newest Nigeria police recruitment requirement below!
Nigeria police force recruitment: what are the main requirements?
The Nigerian police stated that every recruit should have the passion for service in Nigeria. To check if you are qualified for Nigeria police recruitment and could eventually join the national police force, you should look through the following requirements and see if you qualify.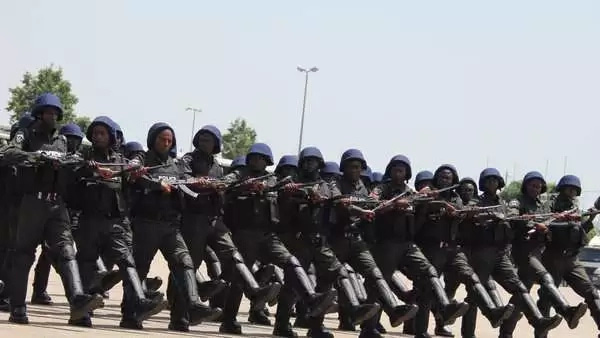 NPF recruitment requirements
Nationality – the recruit has to be a citizen of Nigeria by birth and possess NIN (National Identification Number).
Age – must be between 18 and 25 years old.
Education – the potential Nigerian police officer should have O'Level certificate with at least 5 credits in English Language and Mathematics, which are done in no more than two sittings in national examination GCE/NECO/WASSCE/NABTEB.
Character – must not have been involved in any illegal criminal activities.
Height – the men should be no less than 1.67 meters high, while women have to be no less than 1.64 meters high.
Chest measurement (men only) – the chest measurement has to be no less than 86 cm or 34 inches.
Physical features – the recruit must not have the following: bow legs, speech impediment, bent knees, knock knees, deformed hands that are unable to perform normal hand functions, flat feet, tattoos, defective eyesight/squint eyes, body scars, amputation of any body part, protruding navel, or gross malformation of teeth.
Pregnancy – the women must not be pregnant.
Financial status – must be free from any kind of pecuniary embarrassment.
Guarantors Form – all the Guarantors Forms must be downloaded and filled. The verifiable references should be presented about the past career in civil service, police, and military sphere.
The possession of National Drivers License is a great advantage.