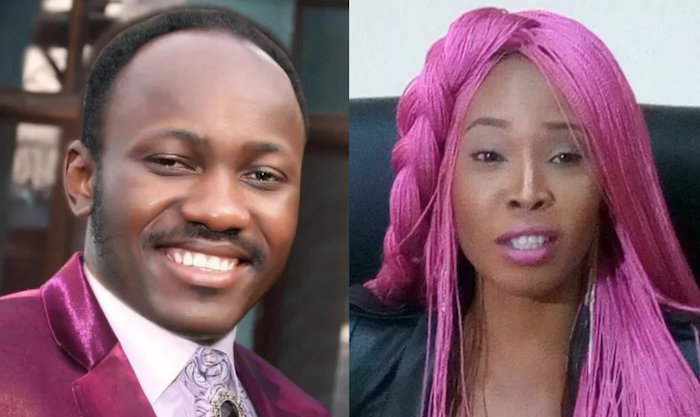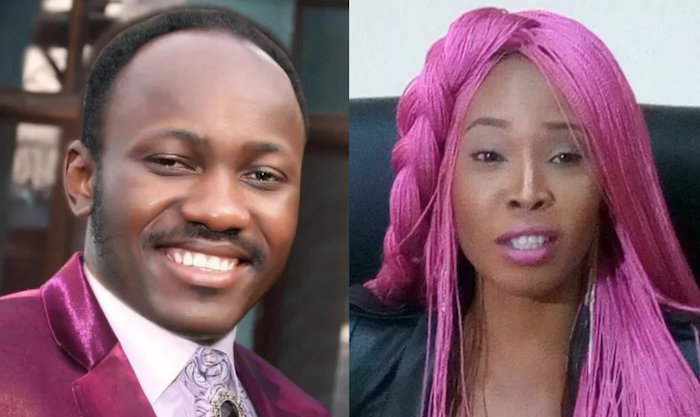 Stephanie Otobo: A video has emerged appearing to show Stephanie Otobo, the alleged mistress of fiery cleric, Johnson Suleman, who accused him of impregnating and breaching a promise to marry her, saying she was paid to defame the pastor. Ms. Otobo made the u-turn when she reportedly addressed the Omega Fire Ministries Worldwide congregation (Mr. Suleman's church) on Saturday. According to her, some "very strong and powerful politicians and pastors" deceived her.
The video of her confession was posted on the church's official Facebook page on Saturday morning.
She said, "The only offense he committed was to have intervened in the numerous heinous crimes against the Church of Christ around the Nation and became a Voice for the Gospel.
"What followed was a well – doctored drama to attack the reputation of this Golden Voice and seemingly reduce the volume of his voice even as more evils were planned against the Church.
"After all the evil efforts, the secret agendas, the heavily funded set up and the unrelenting pursuits to snare an innocent man, they were futile. The master planner has finally vindicated his church and his servant. This is not only a victory for God's Servant; it is a victory for the Body of Christ & The Church in Nigeria," the post read.
Watch Video Below: 
CLICK HERE to follow our Channel for juicy updates & free giveaways.
TRENDING NOW