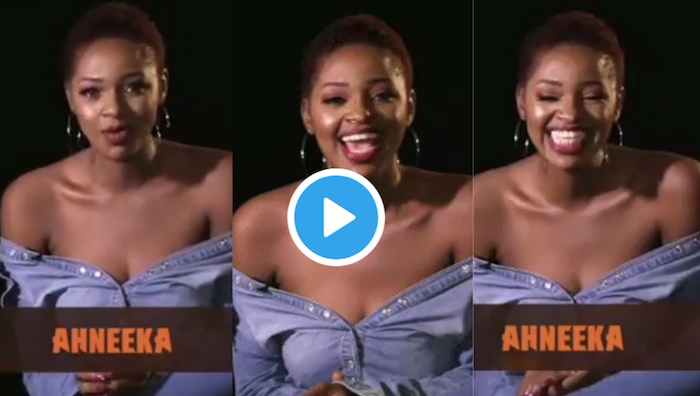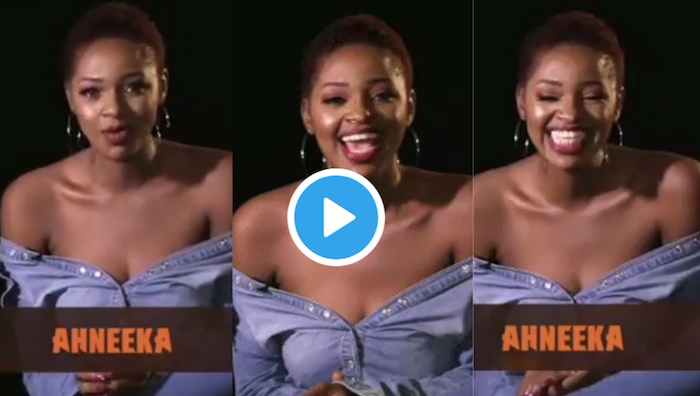 Ahneeka is a 25-year old media entrepreneur who enjoys goofing around. She considers her sister to be her best friend. She loves eating pasta and her favourite colour is black. She doesn't like dull moments so she will be livening up the House #BBNaija
Growing up as the middle child of five siblings, Ahneeka has developed a love for unrest: she promised to eliminate "all things dull" by disturbing everyone in the House whilst having bucket loads of fun. Ahneeka's biggest feat is of landing a media job despite her engineering background. She says her family is freaked out about her participation yet are fully supportive of her.
What irritates you most about people: 'Bougie'. Generally fake people.
What will you bring into the BB House: No dull moments, I'll be disturbing people a lot.
What will you do with the prize money: I don't know yet.
Do you think Ahneeka will bring the Double Wahala to the Big Brother Naija House this year? 
Download or Watch video:
CLICK HERE to follow our Channel for juicy updates & free giveaways.
TRENDING NOW