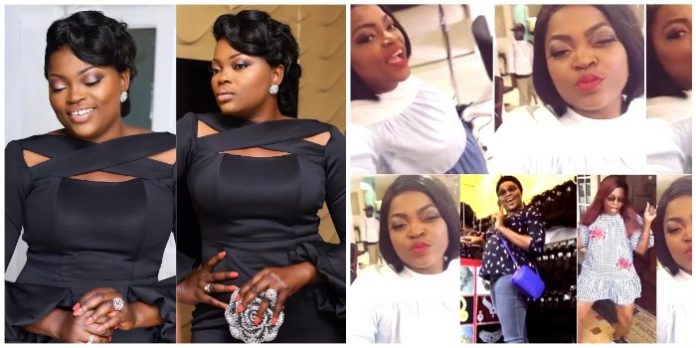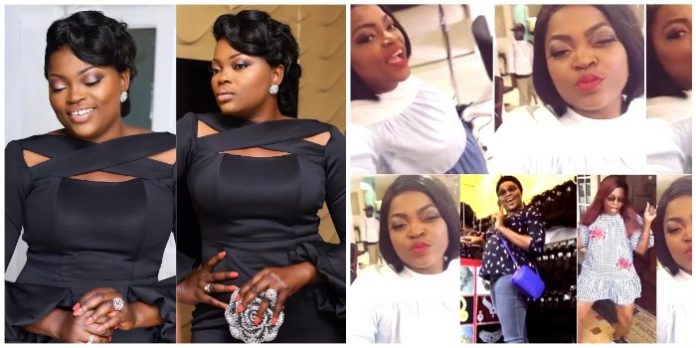 The viral news of Funke Akindele alleged delivery were spread so fast after the actress, who was said to be heavily pregnant, left to the United Kingdom. So is that true that Funke Akindele twins were born in London? And was she truly pregnant? Funke Akindele who is famous for the role as Jenifa in almost 10-years-old comedy sitcom "Jenifa's Diaries" was announced to be pregnant.
Faithful fans saw a suspiciously big "baby bump" in some of her pictures and decided to provide their own investigation on the Internet trying to reveal whether the actress would react to the rumors. But let's be honest, there is no objective evidence of Funke Akindele being pregnant. No official statement or interview of the actress or her husband confirming the pregnancy and/or delivery.
So here are some denying arguments which can finally convince you not to follow the rumors:
The publicist of the actress, Mr. Biodun Kupoluyi has confidently claimed the fact that she has not shown any obvious signs of pregnancy except weird photos which attentive fans had noticed and used against her. He spoke in the interview with Encomium News dismissing the rumors that she has been pregnant and delivered new babies in London hospital: "Don't mind those people. They're only imagining. You can not hide a pregnancy for long. And when you deliver, people must surely know. So, delivering a set of twins in London is not something one can hide at all." Rumor – dismissed!
Click Next page to continue reading –>>