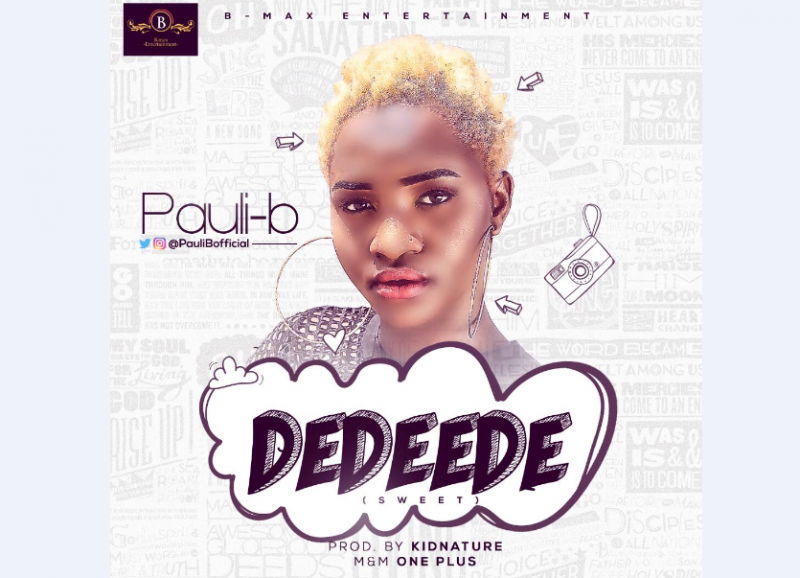 PAULI-B returns with a smashing single titled 'DEDEEDE' as a follow up to her summer collaborations with Nigerian rapper, LIL KESH ('Sugar Rush') & Ghanaian dancehall queen, EBONY ('Lady Don Dada' remix).
DEDEEDE (pronounced deh-deh-deh) which means SWEET is rendered in Twi  (Ghana), Yoruba (Nigeria) & pidgin languages.
Born 7th July 1996, Paulina Olamiposi Nana Akua Bello is of both Nigerian and Ghanaian parentage.
On October 27th 2017, PAULI-B became the first and only African female artiste to receive the ABERDORC Entertainment Excellence Award in recognition of her efforts towards the expansion and wide acceptance of African music in Canada.
Watch 'Dedeede' video
Audio download ~
The University of Toronto(U of T) Law student is currently signed to Canadian music company, B.Max Entertainment.
You will definitely fall in love with this highly groovy jam.
Stay in touch with her @PauliBofficial
CLICK HERE to join our BBM Channel for juicy updates & free giveaways.
TRENDING NOW