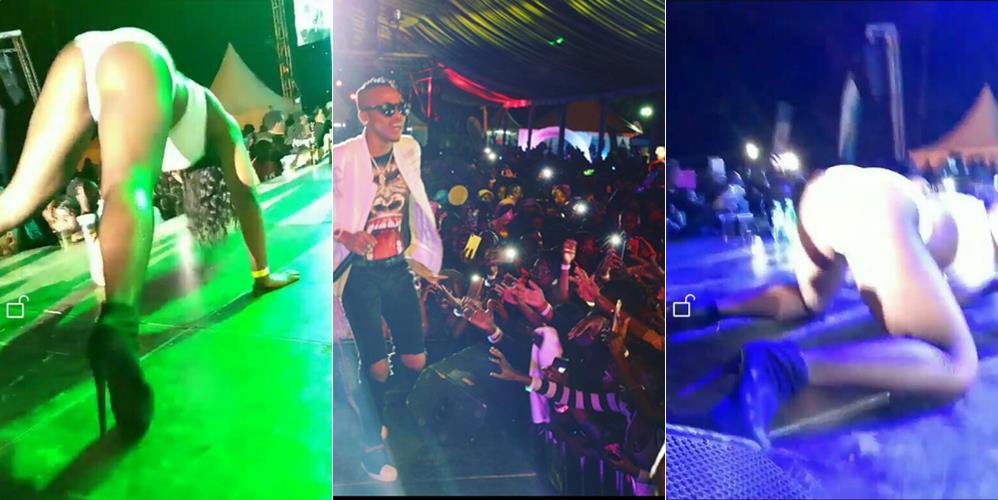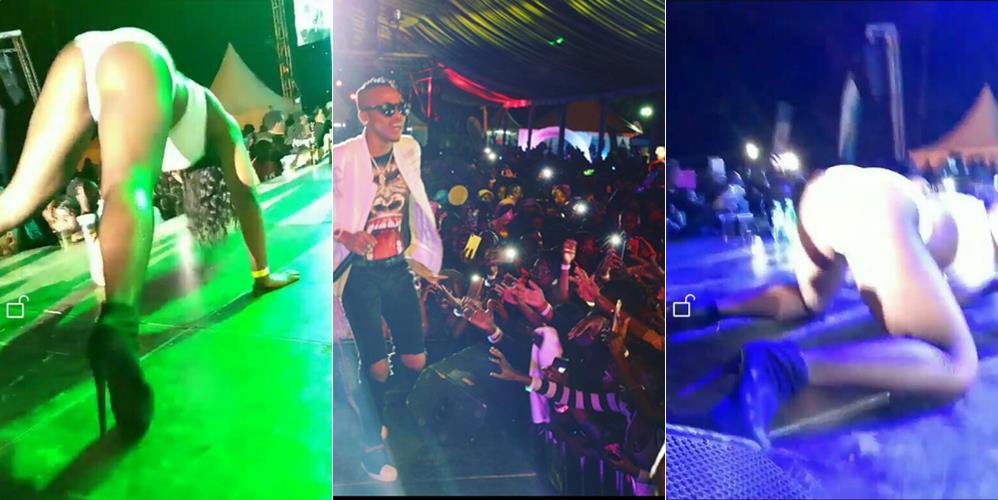 Nigerian musician, Tekno, had a wild experience during his Kenyan concert, though many Kenyas are disappointed of his lackadaisical and brief performance, they will not forget the lady who rocked the stage, wearing only 'pant and bra'. he Nigerian singer and producer was reportedly the most anticipated singer in Kenya, as Kenyans all looked forward to seeing him perform, some even went ahead to pay a whooping Sh10,000 (about 40,000 Naira) for VIP.
While the crowd was eagerly waiting for Tekno to mount the stage, one lady went wild as she got on stage to show off her 'talent'…
CLICK HERE to join our BBM Channel for juicy updates & free giveaways.
TRENDING NOW