Bobrisky is contemplating moving permanently to the United States and it is all thanks to an upcoming engagement with the new bae he met over there. Writing on his SnapChat last night, the self-proclaimed Nigerian barbie said his new partner wants him off SnapChat, plus they will be making California their new home.
"I'm getting engaged in America and I will move to California permanently," he said, adding, "Will miss Nigeria. I pray bae don't engage me yet."
This interesting update comes weeks after the SnapChat star revealed he is set to undergo a Brazilian Butt Lift (BBL), which will be performed in Beverly Hills, California, by the famous plastic surgeon, Dr Tarick K. Smiley. The average cost of a BBL in Beverly Hills is $7000. Bobrisky left Lagos for Chicago in May, and has since been moving from city to city where he attends events and return to taunt his followers with the photos.
Now, he says he will be moving permanently to the place where he will not be easily judged for his life style, we wonder if he really will be abandoning the Lagos mansion he moved into only months ago. Whatever be the case, we are keeping up with Bobrisky!
See his posts: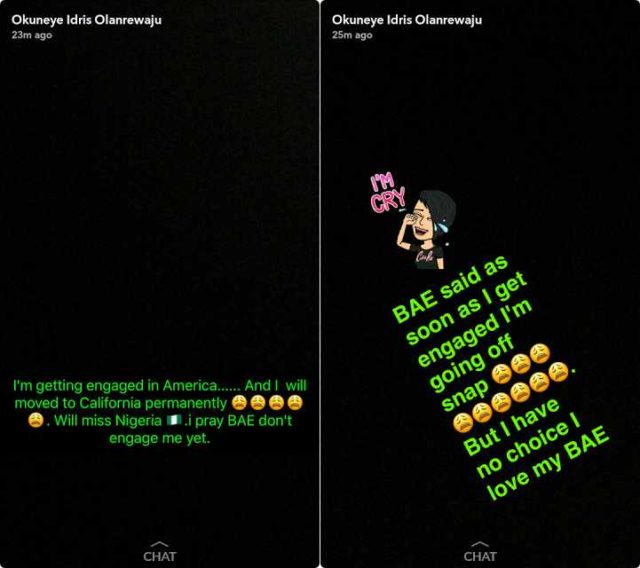 CLICK HERE to join our BBM Channel for juicy updates & free giveaways.
TRENDING NOW