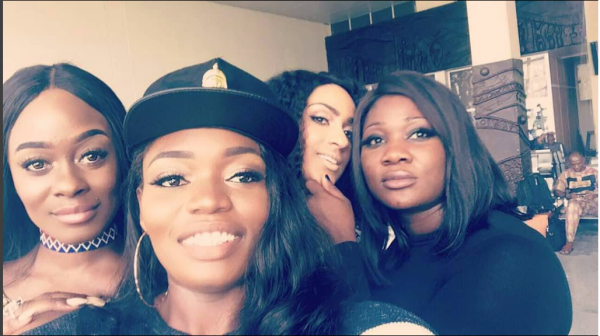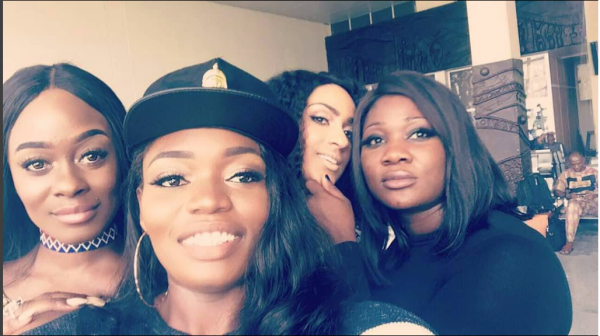 Bisola and Uriel met with Nollywood screen goddesses Mercy Johnson and Juliet Ibrahim. The two reality TV stars took their Instagram page to show their excitement at meeting with the GLO ambassadors. Bisola shared a group photo of the stars with the following words,
'#beautiful women. I met @mercyjohnsonokojie and @julietibrahimtoday and they were super pleasant and sweet
.
Leyla was jealous when I showed her this pic cos she's @mercyjohnsonokojie 's biggest fan looll.'
Uriel reposted the same picture with the caption,
' #beautiful women I ran into….Talented Queens @mercyjohnsonokojie and @julietibrahim.'
Juliet and Mercy have been making waves at the ongoing nationwide GLO music and comedy tours.
CLICK HERE to join our BBM Channel for juicy updates & free giveaways.
TRENDING NOW