How To Get Unlimited Real Instagram Followers In Minutes (See Trick)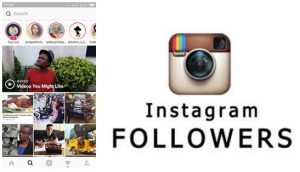 How to gain Instagram followers: You don't need any soothsayer to tell you the exclusive power of social media. It can make someone jump into lagos lagoon at the same time light a candle of hope around your business. The easiest way to grow your business is via the social media. But today, I will be giving you quick tips on how to get massive instagram followers and likes. I'm not talking about robot following you but real human followers.
More..
How to Get More Followers on Instagram
>>Use Instagram Stories: Instagram Stories has been a huge hit since you could first create your own Story back in August of last year.
They're fun, versatile, and a great way to connect with your audience. Not just that but you also got a chance to be recommended by instagram.