11 ways to make money during your NYSC year – #3 can make you a millionaire for life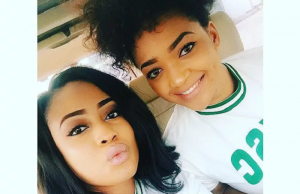 Ways to make money during your NYSC: To an average corps member in the National Youth Service Corps (NYSC) Scheme, the current living allowance paid by the Nigerian Government isn't sufficient to cater for their daily needs. In an effort to cushion the effect of the money drought, some who still have their parent's back depend on supplementary funding from home. If you are one, know that such support wouldn't last forever. Start thinking of alternative means of survival on your own. The following tips should help.
More..
Private Teaching

This is an age-long tradition that had kept many people going all through their university life. It wouldn't be a bad idea to continue with the tradition. You indicate your interest in teaching children at home to everyone around you. It is always advantageous here for you if you got posted to a school. The teachers, the students, the members of your host community, not leaving out your fellow corps members could be helpful. It could involve you placing an advert of that through whatever means people can get it. Pupils and students in the terminal levels of their education need special lessons. Approach their parents and agree with them on some convenient price. Let me remind you that you can't give what you don't have. Update your knowledge to be able to teach others!