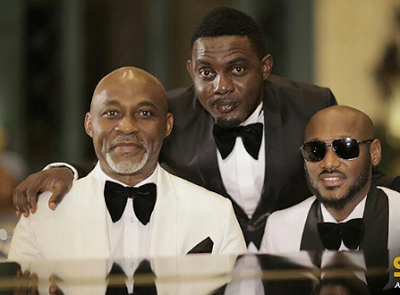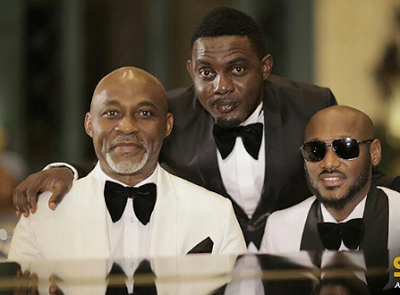 What RMD said about 2Face : Veteran actor, Richard Mofe-Damijo has declared his support for the #IStandWithNigeria movement. He also defended Tuface Idibia, stating that no one needs a celebrity in order to stand against issues affecting the person as a Nigerian. He revealed that he would have joined the protest if he were in Nigeria. Read what he wrote below..
More..
"AY told me #10daysinsuncity but kept me there for, errrrr… come @aycomedian how many days una keep me there sef? On a more serious note, I respect the two men in this picture with me. @aycomedian for consistently making smart choices in the comedy movie business and @official2baba for being not just a talented artist but more importantly a humble and fine gentleman and let me dare say that #IStandWithNigeria and #IStandWithTubaba because you do not need a celebrity to give you voice or make you take a stand against issues that directly affect you.
Read Also: Gordons calls 2face an Illiterate, then gets this reply – Wow!
I'm not in Nigeria and if I were I probably would have been a part of the protest, not as a celebrity but as a Nigerian who is experiencing the same issues as every other Nigerian but hey, thankfully, I don't need to be in the streets to register my protest, so again, MY NAME IS RICHARD MOFE-DAMIJO AND I STAND WITH NIGERIA."
CLICK HERE to join our BBM Channel for juicy updates & free giveaways
TRENDING NOW