5 Hollywood celebrities that are married to Nigerian men (With Pictures)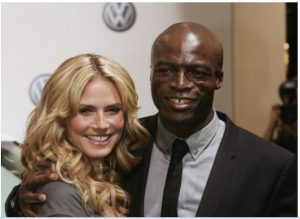 Hollywood celebrities married to Nigerians: They say no matter where you go in the world, you will find a Nigerian.  And the crème da le crème of Hollywood are no exception to this rule. Everyone knows that Nigerian men have the best lyrics. Check out the list to see the Hollywood women who couldn't help but fall in love.
More..
1. Kerry Washington
Husband:  Nnamdi Asomugha
Three years and two kids later, these two are certainly going strong (by Hollywood standards). The Scandal actress married NFL Player, Nnamdi Asomugha at a super secret wedding and have done a great job keeping their relationship private. They have only been photographed a handful of times together, but anytime they do, its so worth it.