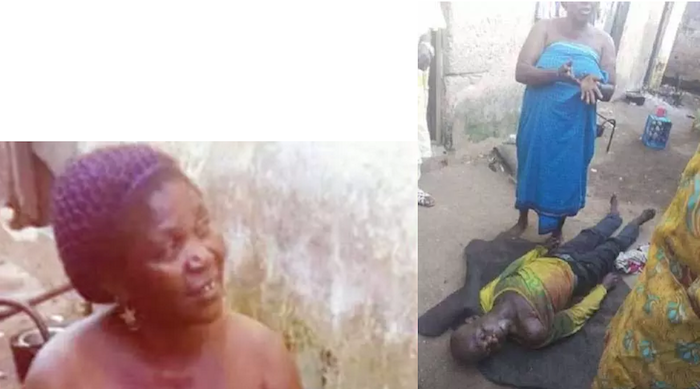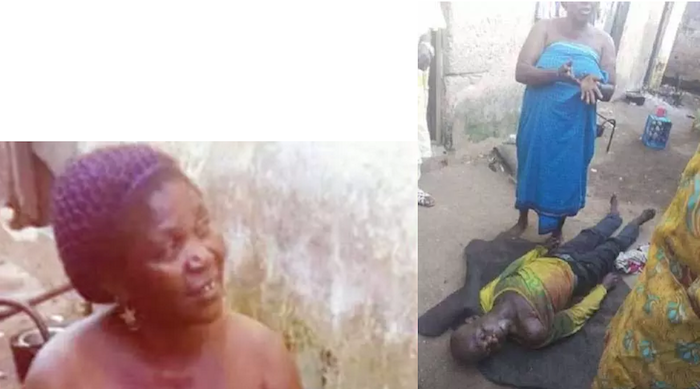 Wife who killed husband: While Nigerians were celebrating Christmas in their homes, a housewife, Christiana Odo, allegedly killed her husband, Rominus, for his inability to provide money for the family for the celebration. The incident happened at the couple's home on London Barber Street, Majidun, in the Ikorodu area of Lagos.
More
It was said that 37yrs old Christiana had asked the husband for cash for food to celebrate Christmas but the husband had said he didn't have any money.
This was said to have led to a quarrel between the couple, which degenerated into a fight.
In the ensuing scuffle, Christiana, a mother of three, picked a kitchen knife, with which she stabbed her husband to death.
A police source told Punch that the incident happened around 5.20pm, throwing the community into confusion.
He said, "The woman asked the man for money for food, but the man turned her down, saying he didn't have money. This led to an argument and the man hit her. They fought and the woman, in anger, went into the kitchen and got a knife with which she stabbed him to death.
"What attracted neighbours was the man's scream for help as he was drenched in blood. The woman said it was not intentional."
The landlord was said to have reported the case to policemen from the Owode Onirin division, who arrested the suspect.
The victim's corpse was deposited in the Ikorodu General Hospital's morgue.
The Police Public Relations Officer, SP Dolapo Badmos, confirmed the incident.
She said, "It was a resident that came to report at the station that the man fought with his wife. In the process, the woman stabbed him to death. The police visited and photographed the scene. The suspect was arrested and the corpse deposited in a morgue. The case is still under investigation as we await the result of the autopsy. Meanwhile, the case has been transferred to the SCIID."
CLICK HERE to join our BBM Channel for faster updates
TRENDING NOW