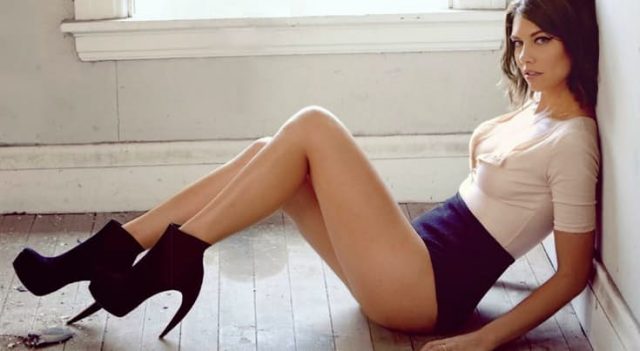 The Walking Dead's Lauren Cohan – Lauren Cohan plays a fan-favorite on The Walking Dead: Maggie Greene. There's not much to not like about Maggie. She's strong, resourceful, independent, caring and loyal. She essentially has many of the traits one would need in order to survive the zombie apocalypse, and surviving she is.
More..
After being introduced in season two, Maggie is one of the characters still standing on a show that is willing to kill off any character. This article, though, isn't about how great Maggie Greene is. It's about how great Lauren Cohan is.
At only 34, the actress has already had a great career as an actress. Honestly, even if she had only appeared on The Walking Dead, she'd be able to say she's had a great career thus far, as 17 million viewers tuned in for the season seven premiere. 17 million viewers! However, she's also guest starred on quite a few other successful shows and even had a small role in the DC Universe this year – more on that later.
They say people can't have it all, but Cohan seems to be proving that wrong. She's talented, successful and beautiful. Oh, and the cherry on top is that she has an English accent because one cannot truly have it all unless they have a sexy accent, right? Below are 16 photos that showcase not only Cohan's beautiful looks but also her great personality.
14. Lookin' Hot Brushing Her Teeth

We're all pretty well aware that Lauren Cohan looks good most of the time. I mean, she rocks her zombie apocalypse look – at least for the most part. We'll just ignore her current haircut on the show. It's, uh, not her best look.
Anyway, like we were saying, the farmer's daughter looks good just about all the time. Case and point: the above photo. She's just brushing her teeth but she's looks hella good doing it. For the record, I do not look like that when I'm brushing my teeth in the morning and I think most women can agree with me on that one.
The fact that Cohan has her hair and makeup done in this picture certainly helps amplify her attractiveness, as we're not used to seeing her done up. Also, her short shorts and teeny, tiny, almost-not-there tee shirt are working for her.