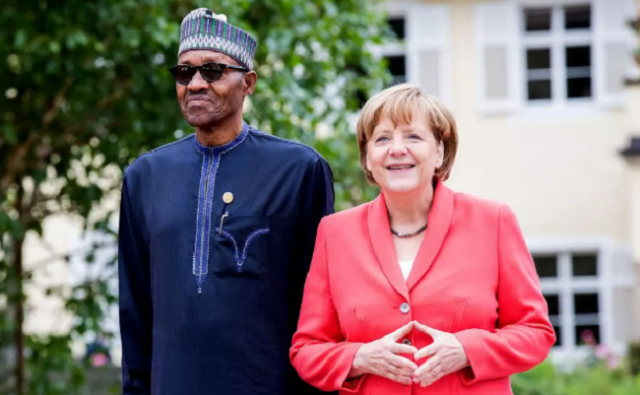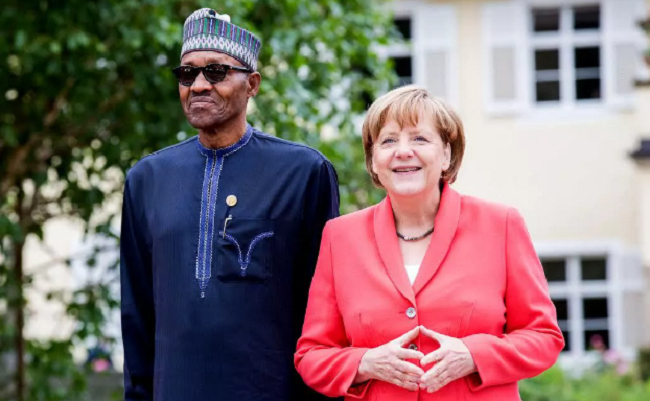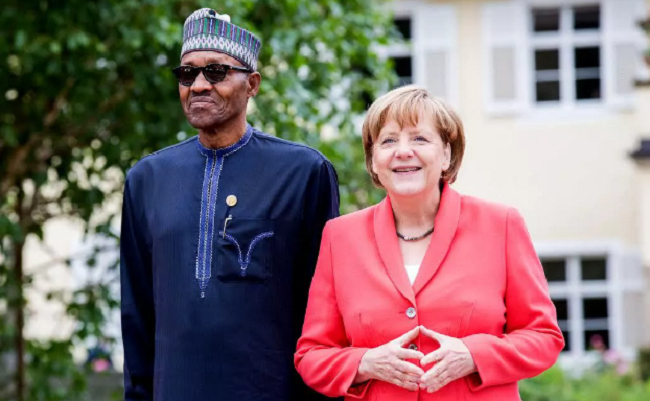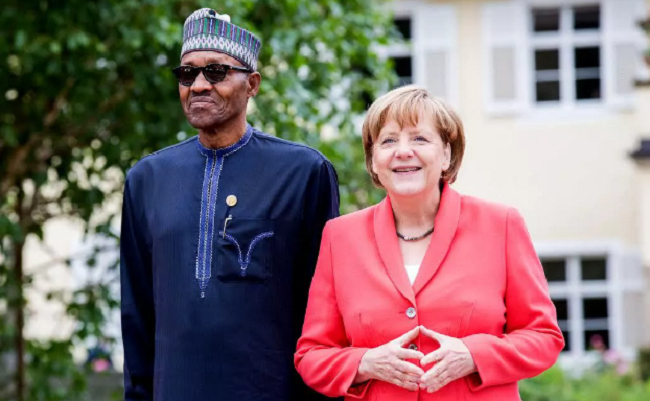 Benefits Nigeria will enjoy from Buhari's trip to Germany – Editor's note: President Muhammadu Buhari visited Germany on a three-day trip where he met Angela Merkel, the chancellor of Germany and its president, Joachim Gauck in Berlin. In this article by Garba Shehu, the senior special assistant to the president on media and publicity, he highlights 10 takeaways from the president's trip.
More..
The distracting – other-room saga
PRESIDENT MUHAMMADU BUHARI returned to the country after a three-day intensely busy State Visit to Germany which, as is usual with his foreign engagements, was characterized by punishing schedules.
Unfortunately, an important trip such as this one planned to boost trade and investment, enhance security partnership and pitch the country to eager investors became overshadowed by public outcry over some remarks President Muhammadu Buhari made in Germany, which have sadly been misconstrued by the media and some members of the public.
I can assure you that President Buhari's sense of humor is one of his most distinguishing characteristics, despite his stern mien.
His comments clearly do not reflect his attitude towards women, a number of whom he has appointed into key positions in his administration, neither do they reflect his attitude towards his wife, Hajiya Aisha, as anyone can see from their history together.
President Buhari has been an invaluable support to his wife, and I know that he has great plans for every Nigerian woman. Five of his daughters have acquired university degrees. One of them just finished law school and another one undertakes a higher degree program.
I hope that all well-meaning Nigerians will put an end to the unfair insinuations that have been generated by President Buhari's jocularity. Seeing a well-meaning leader being so misunderstood is painful for me.
Let us hope that God continues to give him the grace and wisdom he requires to steer Nigeria through this difficult time in our country's history.
In the course of this historic visit, he held formal talks with Chancellor Angela Merkel, a roundtable with the German President Joachim Gauck, a meeting with business leaders and an interactive session with Nigerians resident in Europe. A number of side, but equally important meetings were dotted in-between these.
Bilateral relations:
Chancellor Merkel was the first leader of a major economic power in the world to have foreseen what a Muhammadu Buhari administration would mean to Nigeria, Africa and the world. As Chairperson of the "G 7″ group of industrialized nations, she extended a hand of fellowship to him upon his victory in the 2015 elections. She asked him to be ready with his wish list and be present at the G 7 meeting to brief its leaders.
Since that time, there had been a big demand for President Buhari all over the world, a demand that our officials in Foreign Affairs insisted must be cashed on or else we missed the opportunity.
President Gauck came here in February at the head of a business delegation, a visit that pushed the existing relations up by several notches as manifested by the setting up of a one-stop investment center to facilitate foreign investment and partnerships.
Germany has also proposed a twining of two cities, Lagos and Frankfurt to facilitate the sharing of experience, meeting of businesses, trade and investment as well as exchange of visits by officials.
In the course of the visit by President Gauck, a pledge by the EU to spend fifty million Euro (€50 m.) against terrorism in the Lake Chad basin area was announced.
President Buhari's state visit brought closer the relationship between Nigeria and Germany in addition to breakthroughs in several areas of negotiations.