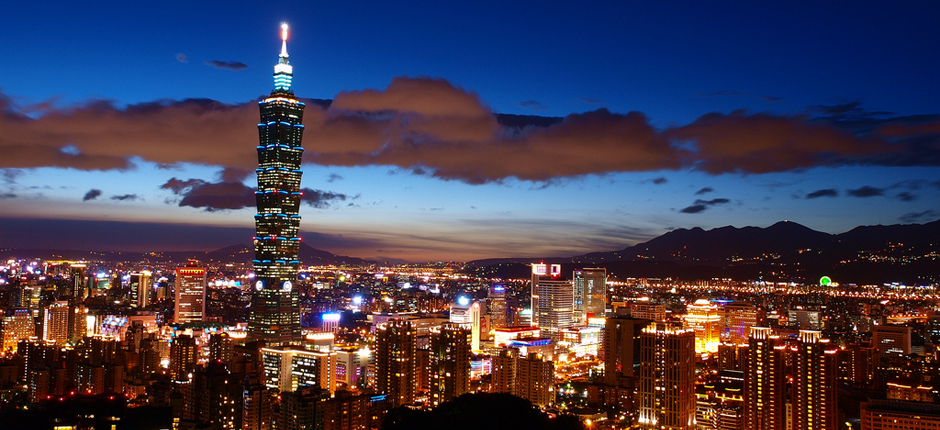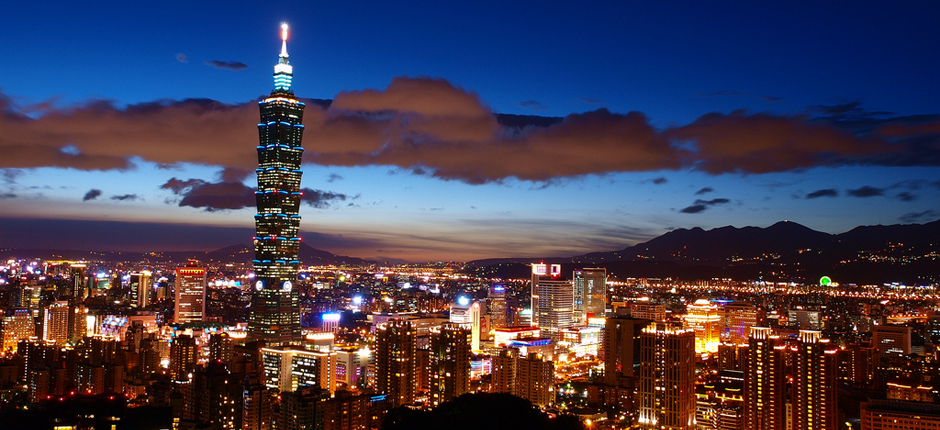 Taiwan is a popular business and tourist destination. Among numerous developed towns, the capital city of Taipei remains the biggest attraction for visitors. You have probably heard a lot about this city. Clearly, Taipei has a huge infrastructure of shopping, entertainment, cultural heritage etc. What is more, it's a great attraction for businesspersons due to its multidirectional manufacturing and financial sector. We will mainly focus our attention on flights to Taipei, however, there is more to discover in ancient and intriguing Taiwan. You can get to this marvelous city with CheapFirstClass.com and its convenient search engine.
Taipei is a huge city. It is served by two airports – Taipei Taoyuan International Airport (situated in the neighboring Taoyuan Country) and Songshan Airport (located in the capital itself). Most international flights arrive in Taipei Taoyuan International Airport. In fact, this is a great facility with quality service and comfortable rest zones. Year-round flights to Taipei are offered by numerous airlines, nonetheless, the most appreciated ones are provided by Taiwan's national carrier Chinese Airlines, Hong Kong's official carrier Cathay Pacific Airways, and the second largest carrier in the country EVA Air. Let's explore business class cabins of these major airlines. 
Chinese Airlines

. This carrier makes its best to gain customers' admiration – and the endeavor happens to be successful. Chinese Airlines have separate lounges in most international airports, which is undeniably comfortable. The

business class cabin to Taipai

and onboard staff looks stylish and well blend. The color palate of freshly redesigned Boing cabins is quiet and pastel and looks truly incredible. The BE Aerospace seats configured with a complete access to the aisle and, simultaneously, gives a passenger a reasonable feeling of solitude. Food and services are excellent, which is not a surprise.

Cathay Pacific Airways. Being one of the most consistent airlines in the Eastern world, Cathay Pacific offers reverse herringbone seats with aisle access in their business class cabins. And what could be better than a flat seat during a prolonged flight? Nothing, for sure. However, Cathay Pacific is also known well for its services, such as a high onboard cuisine, useful amenity kits, and entertainment supplies including StudioSX programming for watching your favorite movies, series, and much more.

EVA Air. This airline was the first to introduce lie-flat in Taiwan. Frequent travelers know that

business class to Taiwan

is all about the seat, everything else is an accompaniment. EVA Air sticks to Zodiac Aerospace's Circus seat, a well-respected choice. Every passenger gets a famous Rimowa amenity kit. The food is excellent, by far. You get both a five-course dinner with exquisite dishes and a light yet nourishing breakfast in an Eastern style. The entertainment options are a small drawback of this company, but we hope it will be enhanced soon. 
CLICK HERE to join our BBM Channel for faster updates
TOP POSTS YESTERDAY