Shekau dismisses rumours about his death – An audio tape released today by terrorist group, Boko Haram, suggests the leader of the insurgents, Abubakar Shekau, is still alive.
More..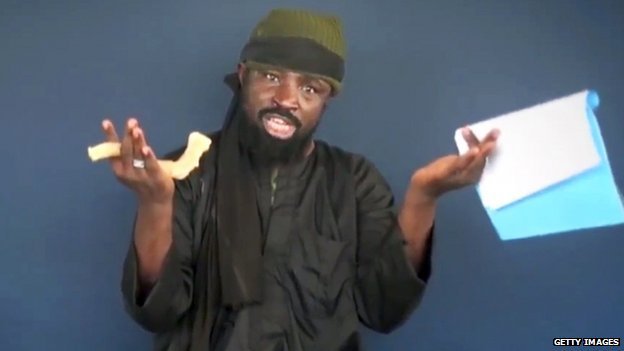 The tape which was recorded in Hausa language by a man who claimed to be Shekau dismissed the recent claims by Chad;s president, Idriss Deby, that he had been killed and replaced.
The SITE Intelligence Group however verified the authenticity of the message, and an AFP correspondent with extensive experience of reporting Boko Haram activities opined that the voice from the tape is that of Shekau.
"It is indeed all over the global media of infidels that I am dead or that I am sick and incapacitated and have lost influence in the affairs of religion. he said in the recording released on social media. 
"It should be understood that this is false. This is indeed a lie. If it were true, my voice wouldn't have been heard, now that I am speaking," he said in the recording.
Deby had told reporters in his country that Shekau was no longer the leader of and he even went ahead to reveal his alleged successor's name, whom he called Mahamat Daoud, and said the new leader was ready to negotiate.
"Gratitude be to Allah and with his help, I have not disappeared. I am still alive and I am not dead. And I will not die until my time appointed by Allah is up," Shekau said.
CLICK HERE to join our BBM Channel for faster updates
TOP POSTS YESTERDAY