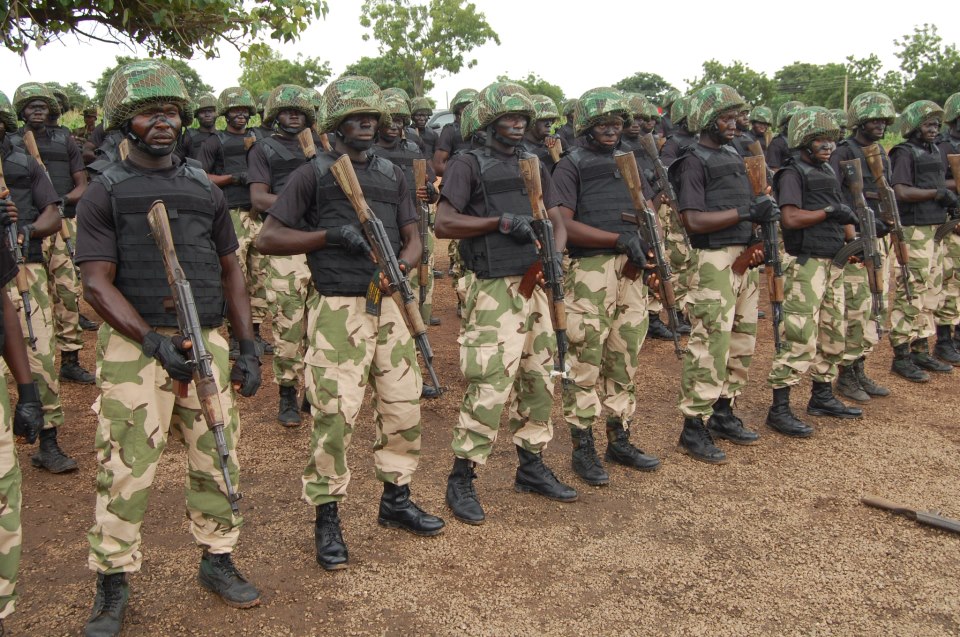 Nigerian army gun battle with Boko Haram – Reports reaching TheinfoNG.com says Nigerian soldiers are currently engaging suspected members of the outlawed Boko Haram sect in a gun battle in Gadaka, a town in Yobe state.
More..
According to reported by Cable Newspaper, the banned terror group hit Gadaka town over the night in a bid to seize the town but the Nigerian soliders responded in the morning.
"As I speak to you now, there are three fighter jets bombarding the militants,"  cable quoted the source.
The source added: "They came to the town in large numbers last night and the military responded this morning. They wanted to take over the town, because they were even telling people to leave and threatening to kill those who would not obey.
"More Boko Haram members wanted to gain access to Gadaka this morning but they were unable to enter the town because it rained heavily last night and the whole road has been taken over by flood."