Girl posts selfie of her bent over during sex – The thirst for selfie fame has spiraled out of control and has brought shame to the human race as Caitlyn Thompson snapped a rather enthusiastic selfie in the doggie style position with her naked partner who's working hard on completing his business back there.
More..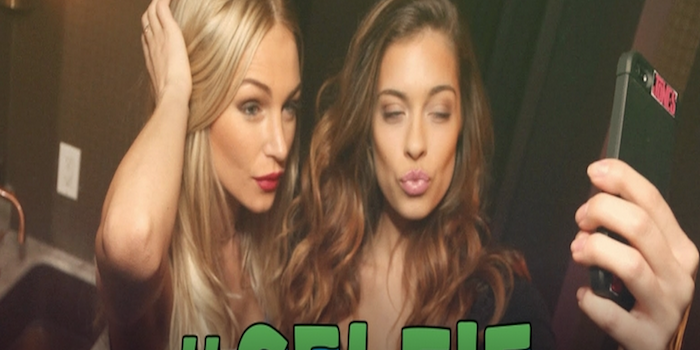 The caption Thompson chose was the widely celebrated lyric "But first, let me take a selfie" fromThe Chainsmokers' song "#SELFIE" along with #dontjudge. "Don't judge me because I already know I'm an idiot who is feeding into the degeneracy of being a decent lady in society and a respected human being"? Is that what you meant, Ms. Thompson?
Twitter users have doused timelines with Thompson's picture, captioning it with statements such as "smh" and "This is why I don't go on Instagram anymore."
Since the selfie disgrace, Thompson has deleted her original ccaitlynthompson Instagram account and now there are multiple variations that show up of that account name which may or may not be run by the newly famous Thompson. Does it also make you cringe that she's famous because of this? How old is she anyway? Check out the picture and decide for yourself.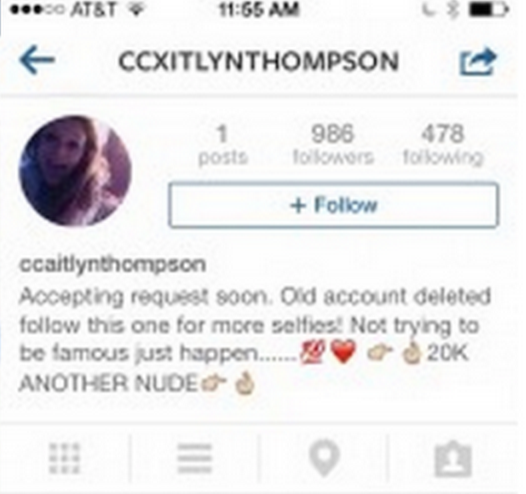 -The1stclasslifestyle
CLICK HERE to join our BBM Channel for faster updates
TOP POSTS YESTERDAY