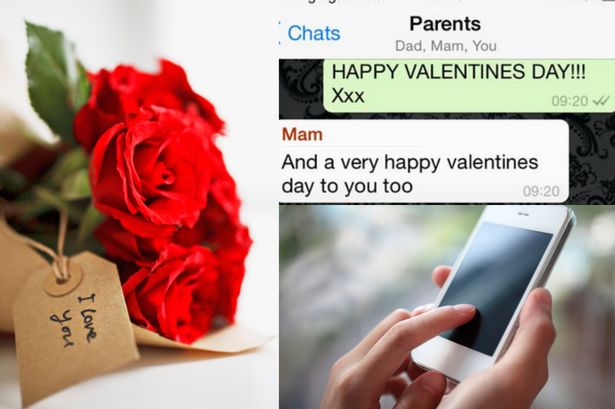 We've all found ourselves cursing 'autocorrect' when the function plays havoc with a text message. But this Valentine's Day example is one to make you blush with embarrassment. Caroline Kay Keating – a singer songwriter and actor living in London – was using What's App to chat to her parents back home.
More..
But when she revealed she hadn't had a chance to check the post to see if she had got anything from her dad this February 14, a typo completely changed the meaning of her message.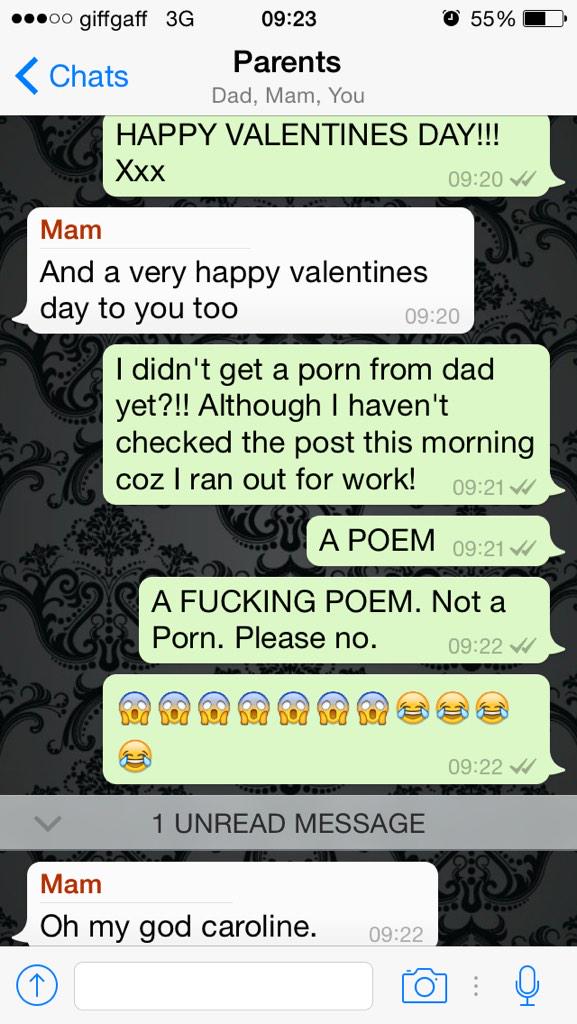 "I didn't get a porn from dad yet?!! Although I haven't checked the post this morning coz I ran out for work!"
Uh-oh! What Caroline Kay actually meant to say was poem – as she frantically tried to explain in the following messages.
But if you reckon you'll manage to keep on top of Autocorrect, here's 12 good morning texts that will seriously put you in the good books with your significant other .
And this HILARIOUS break-up text might not have typos but it's sure to put a smile on your face.
Or these 14 dating horror stories that will make you want to stay in on Valentine's Day .
CLICK HERE to follow us on Google+ to get updates on published posts & videos
TOP POSTS YESTERDAY