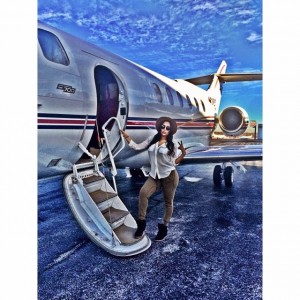 Ludacris proposed to his longtime girlfriend Eudoxiee in the most romantic way.
The 37 year-old rapper proposed to her by projecting the question on the ground and showing it to her from a plane.
More..
Eudoxiee had previously posted pictures of her and her man getting on a private jet on their way for holiday vacation totally unaware he was about to pop the question.
*hehehe, everyone just dey propose and I am like WHERE MY KERMIT CAP*
TOP POSTS YESTERDAY