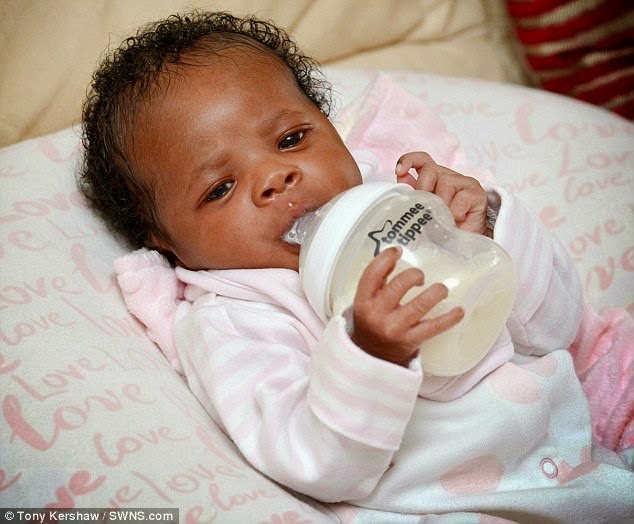 Times are changing. Single mum, 20yrs old Onyi Chiedozie is amazed by the exceptional ability of her daughter who is just 3-day-old. The little girl surprisingly grabbed her feeding bottle while Onyi was feeding her and to the surprise of those present, she held on to the bottle and continue to feed herself. Wow!

Even the Doctors at the Queen's Hospital in Romford, Essex, where she was delivered are shocked.



Onyi with her wonder baby!