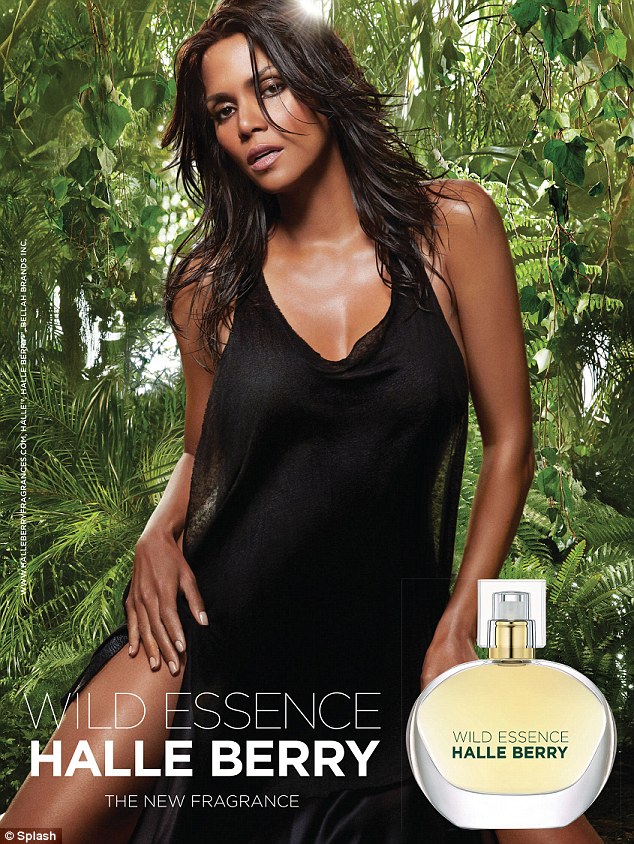 She is currently starring as an astronaut recently returned from space in the sci-fi miniseries Extant.
But Halle Berry still has time to promote her new perfume, Wild Essence.
The 47-year-old sizzled in a sheer black dress, slashed to the thigh, with her skin covered in a light sheen of sweat as she posed against a backdrop of steamy jungle greenery.
More..
The actress added extensions to her pixie cut hairdo and complimented her olive skin with make-up in smokey tones.
On the fragrance line's official website,Wild Essence is described as a 'sparkling, multi-floral' aroma that captured 'the sensual essence of a women in nature.'
Speaking on Halle said : " The essence of a woman is in body and soul and becomes more sensual in nature. With my newest fragrance I wanted to go deep into the rainforest where I could capture the primal richness of nature in an effortless scent."I love the idea of creating a fragrance that will allow women to connect with nature, through perfume "
The perfume includes Sicilian bergamot, black currant and mandarin zest with hints of sandalwood bark and white patchouli and costs around $28 for 30ml.
You can also watch the video trailer down below…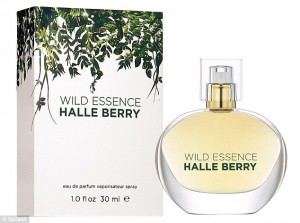 This is the sixth fragrance in the actress's range, joining Exotic Jasmine, Closer, Pure Orchid and her signature Halle perfume.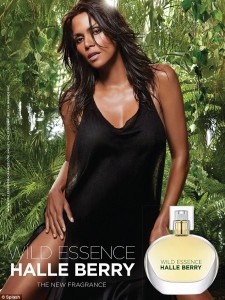 Watch!

Aside from her screen work and her fragrance line, Halley berry is a busy mother of two.
 The star has a daughter Nahla, aged six, with her ex-boyfriend, French Canadian model Gabriel Aubry.
She and husband Olivier Martinez also have a baby boy, Maceo, who will be a year old in November. Halle began dating the  French actor in 2010 after they met while filming Dark Tide in South Africa. They got engaged in March 2012 and married in France on July 13, 2013.
Subscribe to our BBM Channel (C001B7774 or search for '411Vibes') to get live updates.
CLICK HERE to follow us on Google+ so as to get updates on published posts & videos
TOP POSTS YESTERDAY MK