You've probably heard this a million and 1 times – a man's best friend is his dog.
And boy do men love their dogs.
Very often on social media, we get to see a few our favourite celebrities playing with their best friends – maybe a little too much but who are we to judge.
pictures after the cut.
More..
Flavour
Banky W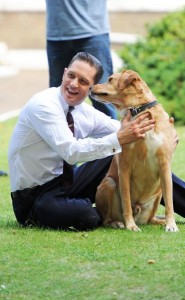 Tom Hardy
Gbenro Ajibade
Gideon Okeke