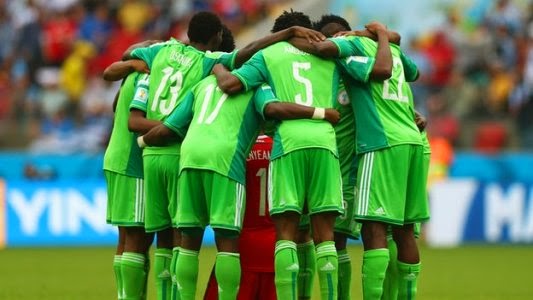 Less than 24-hours since Nigeria exited the ongoing 2014 FIFA World Cup in Brazil, Super Eagles' midfielder, John Obi Mikel, has admitted that his French counterpart, Paul Pogba, won the battle in the middle of the park when both teams clashed on Monday, 30 June, 2014.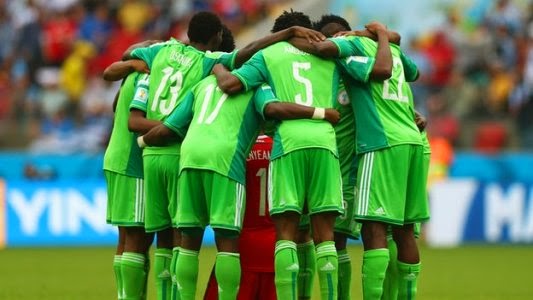 More..
It could be recalled that France defeated Nigeria through a header from Pogba and Joseph Yobo's own goal to put an end to Nigeria's hopes of reaching the last eight for the first time in World Cup history.
Speaking on the outcome of the match on FIFA website, Mikel said that apart from the midfield duel with Pogba being "incredible" the Frenchman deserved top marks.
"It was an incredible duel, it's true. There were times when I thought he was starting to look tired, but then he went and scored the opening goal. I guess that, in the end, he wasn't that tired! But yes, the two of us had a really good tussle.
* Mikel Obi
* Mikel Obi
"He's an unbelievable player, isn't he? He got the better of me today, but I'm sure we'll come up against each other loads more times in the future. Who knows, maybe even at the next World Cup?," said Mikel.
However, the 27-year-old midfielder says he believes the Super Eagles "had a great tournament" despite seeing their ambition come to a halt in the round of 16.
"Honestly, I don't think that we should be feeling bad right now. We've had a great tournament and today we showed the whole world just what we're capable of, even when up against a great team.
* Pogba's header against Nigeria
* Pogba's header against Nigeria
"I think that we played really well from the start, right up until we conceded the opening goal. From that moment on, I'll admit that we let our heads drop a bit. We couldn't drag ourselves back into it, but none of that should take the shine off our performance.
"We were very well-organised. We knew exactly what we needed to do in defence against a strong team like France and, on top of that, whenever we had the ball we weren't afraid to attack. We even had good chances to go in front ourselves.
"We got so much right, but mistakes do happen. What else can we say? We need to forget it and move on," Mikel said.
Since the defeat against France, coach Stephen Keshi of Nigeria has announced that he would have to resign his appointment as the head coach of the Nigerian national team.
Captain of the team, Joseph Yobo, has also ended his international career with the Super Eagles with reports saying Eagles' goal keeper, Vincent Enyeama is also considering to do the same after 12 years in the national team setting.
As at the time of compiling this report, the Nigeria Football Federation, NFF, is yet to release a statement concerning Keshi's resignation.
-Naij
CLICK HERE to follow us on Google+ so as to get updates on published posts & videos.
TOP POSTS YESTERDAY